House of Lies Review: When In Rome Bitches

Chris O'Hara at .
I knew Mormons were dull, but racist? I'm kidding, of course. Aabout the dull part. As much as that statement was an unfounded generalization, so was the intended joke of making the obviously religious CEO Brett Butterfield dismissive toward Marty to open this week's episode, "Utah."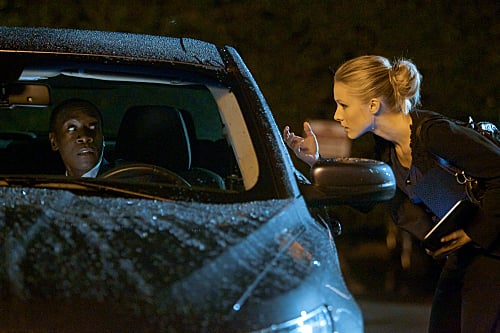 It did enable a good twist to the normal proceedings of the team, though, by allowing Jeannie to take the reins. However, the fact that the character in question was so openly religious just seemed to unnecessarily cast a negative light on the Mormon community as a whole.  There was a very condescending undertone to the whole episode that I felt did a disservice to what has otherwise been a very good series thus far.
I had similar feelings for Clyde's storyline this week. He and Doug's pursuit of women at every opportunity has been one of the more comedic aspects of the show, but his pursuit of the "technical virgin" was more crass than creative.
There was an opportunity this week to show Monica as a real human being, as opposed to the pill-popping sociopath we've been treated to - but instead of taking the opportunity to bond with her son, she instead took him along on a tour of the depravity that comprises her life. Any hint of maternal instinct was washed away as she asked Roscoe if he knew what a golden shower was.
For someone who has been so concerned about her son's sexuality, along with the potential for its negative perception, her actions did nothing to try to set a good example.
It would have been nice to see Jeannie quarterback the meeting to a successful end, but Marty had to step in and thumb his nose at the CEO who had so rudely over looked him. While it served to depict to the biased boss of Stay Rite what a capable consultant Marty can be, it was a blow to Jeannie, the lone woman on this testosterone soaked team. I don't think anyone needed to see Marty wow another boardroom, but it would have been nice to show just how talented a group he has at his side by showing Jeannie shine.
This was the first, but hopefully the last, misstep for House of Lies. Things look to get interesting again next Sunday when Marty's pole-dancing pal April returns.