Hannibal Lecter is coming to the small screen, as NBC has skipped the pilot process and is heading straight to series with a fall drama based on, arguably, the most iconic character in movie history.
Who could possibly take on this role? Sounds like a  question for our TV Fanatic staff. Read their responses below and then chime in with your own...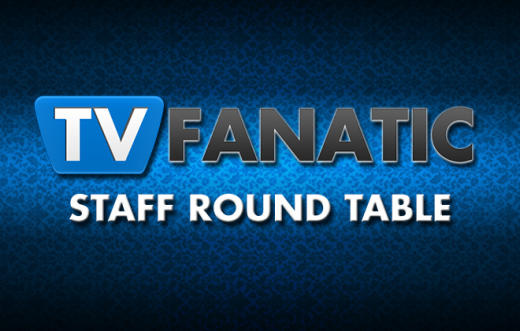 Matt Richenthal: Michael Shannon. He's available, intense and did you see him in Take Shelter? Wow. The biggest Oscar snub of 2012.
Steve Marsi: Unknown. This is what made Joseph Morgan so perfect as Klaus on The Vampire Diaries. The show needs someone unrecognizable from other hit shows and who could immediately "become" Hannibal in viewers' eyes.
Miranda Wicker: Gregory Itzin.
Christina Tran: Zachary Quinto.
Lindsey Kempton: Robert Carlyle, who is the best thing to ever happen to Once Upon A Time, or Brad Dourif, who has had supporting roles in everything from The X-Files and Once Upon A Time to Lord of The Rings.
Carissa Pavlica: Robert Downey Jr. gracing my screen weekly would be nice. I figure the person has to be attractive to get the prey, after all.
Eric Hochberger: Willem Dafoe. I don't care how many movies and television shows I've seen over the years, no one else can creep me out like that guy.
Dan Forcella: With Luck getting Dustin Hoffman on TV, why not attempt to steal another movie star away from the big screen? Jim Carrey would scare me to death as Hannibal.
Jim Garner: Either Bill Irwin, who played Nate Haskell on CSI last year; or Crispin Glover, he's always done creepy really well.
Arlene Gonzalez: Julian Sands (although he may be a bit long in the tooth), Wes Bentley (has a naturally intense, threatening look but may be too young) or Cillian Murphy (does creepy with the perfect combo of compassion).
Chandel Charles: Is Anthony Hopkins busy?
Lisa Palmer: Thomas from Downton Abbey. Or, agreed, Cillian Murphy.
Your turn, readers: WHO DO YOU WANT TO SEE AS HANNIBAL?