The birth of Booth and Brennan's daughter will take place in less than a month on Bones, and for those lucky enough to be there to witness the event early at PaleyFest, it was nothing short of moving.
The April 2 spring premiere was screened Thursday night, and the episode, "The Prisoner in the Pipe", is an eventful, entertaining one from start to finish, culminating with the arrival of tiny ...
We're not allowed to say. But she's named after two special women in Temperance's life.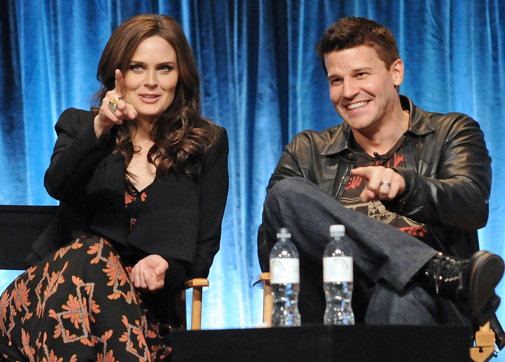 It turns out the rumors and snippets we've been gathering for months now were true, as the long-awaited delivery was anything but smooth ... and ended with Brennan welcoming her daughter in a stable.
"It's still Bones," said executive producer Stephen Nathan of the unconventional birth setting and storyline. "We're not Parenthood. There's still going to be someone dead and something revolting ... but this baby informs their lives in a completely different way. The show takes a very different turn from a character point of view."
Indeed it does, and we promise, it'll be worth the wait.
Star Emily Deschanel said she absolutely got behind the unusual concept, as she personally could see Brennan "going to some tribe and having some ritual during labor with some women around her."
There is something about it that just makes sense.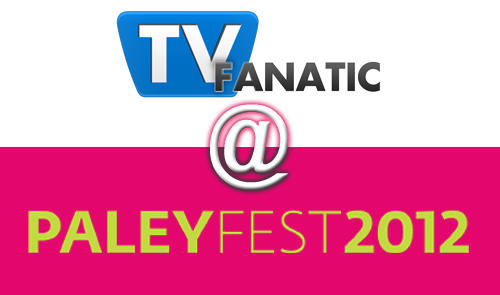 Other highlights from the Bones 2012 PaleyFest panel:
The Season 7 finale, directed by David Boreanaz, will have the springtime's main adversary, Christopher Pelant, whose reputation has preceded him so far, "change the course the series for a while."
Not in a good way. According to Boreanaz, "it's intense" and "not happy."
Creator Hart Hanson called Bones' move to Monday nights (starting April 2) a "good" thing. "I know that we're supposed to be so upset, [but] we've always wanted to be with House. So, we're up for it."
The four "bonus" episodes Fox ordered for this season, or next, do not yet have a home. Hanson said that the standalone episodes "exist in their own separate universe," so scheduling is flexible ... and TBA.
Long live Bones?  "In many ways, Bones is Fox's most successful hour-long scripted drama," Hanson said of the show's longer-term prospects. "I'm very confident we'll be back for Seasons 8 and 9."
4-4-7. The significance of these numbers, which often appear in scenes, and will show up at least one more time this spring, will be revealed "in the last episode of Bones," Hanson said.
Steve Marsi is the Managing Editor of TV Fanatic. Follow him on Google+ or email him here.