Forgive the obvious pun, but through two episodes, the ratings for ABC's latest drama have not been… Missing.
Indeed, Gregory Poirier appears to have a hit on his hands, one he told me over the phone today was the brainchild of fellow producer Gina Matthews. She sold him on the concept largely based on the fact that both are involved parents.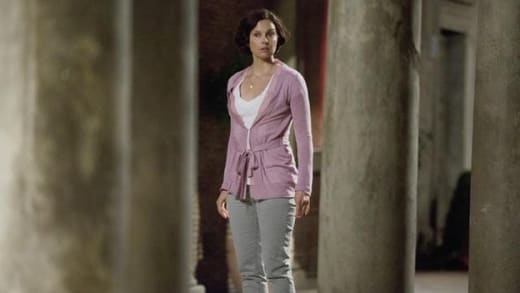 Then, of course, there was Ashley Judd. Was the role written with this movie star in mind?
"She was the archetype," Poirier said. "She does have a reputation for saying no to most television things. When we finally got the word that she had read the script and liked it, we thought 'Oh my God we finally got our meeting with our dream person!'"
Shot on location across Europe, each episode of Missing feels like an hour-long movie. It's one of the main draws for viewers.
"It's challenging" to shoot this way, Poirier explained. "But it was a goal from the beginning."
As for what fans can expect going forward, Becca's son will be a focus of this week's installment. Is he aware that his mother was once in the CIA?
"I'm not sure he consciously knows exactly what the story was, but he certainly knows that his mother is not ordinary."
Well, no. She's Ashley Judd, a series creator's dream come true!