Susan Lucci is headed for primetime.
The iconic soap opera star (All My Children) has signed on for Devious Maids, the upcoming ABC pilot from Marc Cherry that centers on a quartet of workers - Ana Ortiz, Dania Ramirez, Roselyn Sanchez, Judy Reyes - and their wealthy employers in Beverly Hills.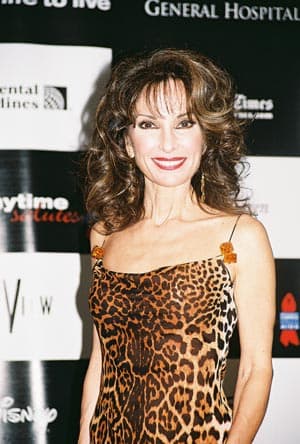 According to Deadline, Lucci will portray Genevieve Delacourt, one of the core rich women on the series, whose status as a man eater has diminished over the years and who is feeling a bit depressed/unstable when we first meet her.
Sounds like perfect casting, no?