Last week on Gossip Girl, a faux G.G. got investigative and ruthless, a trying-too-hard couple turned British, and a shocking revelation found Chuck Bass speechless, but not before telling his two-timing mom like it is.
Take all that, infuse a little designer and you have our fashion recap of "Salon of the Dead" ...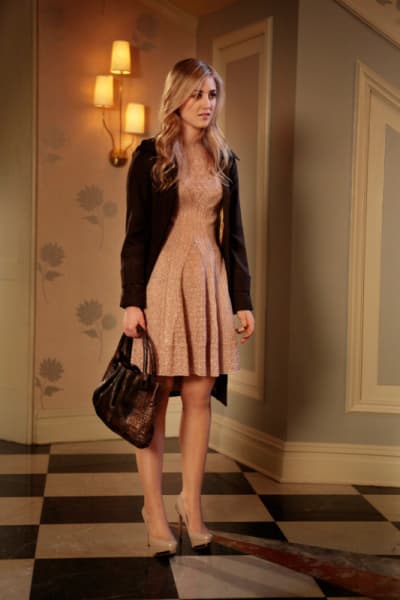 An angelic face, porcelain skin, and a soft dress isn't going to convince everyone you're so innocent, Lola. Looking very romantic and playing the doe-eyed part well worked ... when you shocked them all dropping a bomb that wasn't yours to drop on poor, poor Chuck.
Actual Dress: Philosophy di Alberta Ferretti Metallic crochet-knit dress
Steal Dress: Nightcap Clothing Victorian Lace Dress
Getting more vicious as the weeks, er, episodes pass, Serena looked deadly in a black beaded, backless dress. Think about it, the real Gossip Girl would only dress to kill ... so it's suitable, no?
Actual Dress: Temperly London Wanda Beaded Dress
Steal Dress: Backstage Fever Dress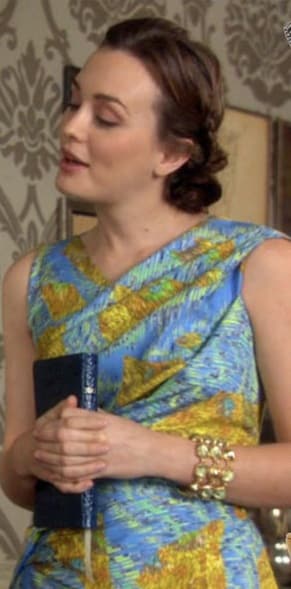 Spring fever has hit the Waldorf house with Blair in that silk wonder shift. Looking more and more like the B we know and love, it's only a matter of time until she's fully back in action…with a sequin beret, perhaps?! We wish!
Actual Dress: Peter Pilotto Mar Printed Stretch-Silk Dress
Steal Dress: Patterson J. Kincaid Gardenia Ruffle Dress

Though a classic dress in theory, this one was ill-fitting and frumpy on our Queen B. She may no longer be a princess, but don't forget your royal taste—tailored to a T, always and forever.
Actual Dress: Marc by Marc Jacobs 'Rock the Boat' Dress
Steal Dress: Keepsake 'Lost Without You' Dress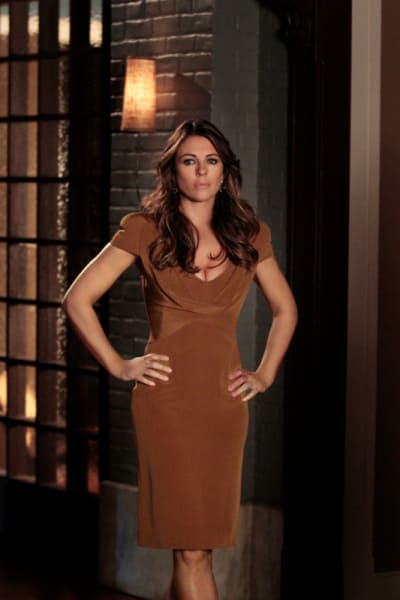 Another tight, cleavage packed dress for our mystery power woman, Diana. It's a shame she's Chuck's mother and not Serena's, because one could easily connect their love for the boob show, right?
In any case, she looks fierce as always, but this isn't really the dress you want to be wearing when your long lost son finds out who you really are AND that you've been doing his best friend ... welp.
Actual Dress: Alexander McQueen Shift Dress
Steal Dress: Black Halo 'Jackie O' Dress in Bronze