Just in time for the start of the Major League Baseball season, The Vampire Diaries will soon play ball. Sorry, we should say: PLAAAAAY BALL!
New images for the April 19 return episode, "Heart of Darkness," have been released, and each one focuses on Elena and Damon's trip to visit Jeremy in Colorado. But it doesn't look like the reunion will go very smoothly, not when Kol and a batting cage are involved.
Click through the new photos now and then get another look at what's to come via this TVD promo for the episode, and these TVD stills based on that promo. Will the episode be a home run or a strikeout? And how many baseball-related puns will I make in my review of it?
Find out in just over two weeks!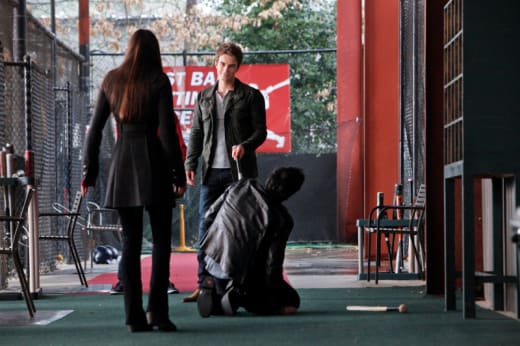 Matt Richenthal is the Editor in Chief of TV Fanatic. Follow him on Twitter and on Google+.