If you've stumbled upon this post by mistake and have not yet read The Game of Thrones or The Clash of Kings, please stop in your tracks and read TV Fanatic's official review of "Blackwater" by Matt Richenthal.
That review does not contain spoilers and assumes you are watching the series and have not read the books. If you have read the books, feel free to read on, and don't be surprised if you hit a spoiler or two ...
--------------------------------------------
Every week I do my very best to re-read, based on the previews, what I believe to be the pertinent chapters of the brilliant George R. R. Martin novels that inspired the Game of Thrones series.
As much as I'd love to say my mind is a sponge and that two readings were enough to be a basis on which to write these reviews, I'd be lying to tell you otherwise.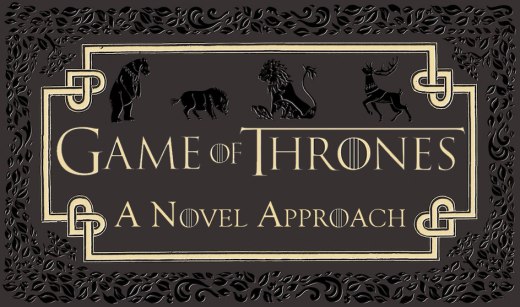 The season has been a great challenge to know where to focus and why decisions were made to change characters, dialog and other things we've discussed along the way, sometimes with great disagreement between us. This week, however, George R. R. Martin took the helm and from all of the chaos and change throughout the season made sense of the great battle of Blackwater.
It is his material, after all, who better do it justice?
One of the greatest decisions, regardless of who made it, was to focus only on the battle. The intensity of war and fear that runs through men's and women's hearts as they prepare and charge into battle wouldn't have been done justice had they been cutting back and forth to Jon playing sex games with Ygritte or Dany worrying about the gods know what in Qarth.
The same cannot be said about the novel, where Martin had us doing just what has been done throughout the series, jumping from one character to another, from Jon to Arya to Sansa to Catelyn.
But "Blackwater" worked as a whole. It was needed as a whole.
Martin knew just what dialog was important to keep and what to change. Lena Headly embodied Cersei as a queen on the edge of panic, still unsure why she was a useless woman stuck in the castle without the skills needed for war as her eldest son grew ever nearer the action. Comparing herself to Jaime growing up and that moment when she realized they weren't as one, you could almost understand her need to remain as close to him as possible.
Her dialog with Sansa was practically word for word from the written page, and to see it acted so skillfully by both Headly and Sophie Turner was stunning to watch. Turner hasn't had enough material with with to showcase her talents this season, but Martin used her effortlessly and the scenes were magic.
While we didn't have the great chain that was so craftily created by Tyrion to stop Stannis' fleet of ships, the use of wildfire was just as effective, if not more so. The loss of only one ship in Joffrey's fleet gives them more to work with in the future, as well. I had always imagined the lobbing of fire from the wall to the water, but using the lone ship to deliver the inflammable liquid was ingenious. Was that something Martin wished he had written into the books, and got to do with a second chance? 
Another thing I imagined was a lot more fire on land. No doubt only the smallest of flames would scare the hell out of someone already burned, but the fire seemed relatively easy to dodge on the show, whereas I imagined it igniting freely upon men as they stumbled onto land and therefore scaring The Hound into retreat. Perhaps I just didn't recognize the enormity of his terror.
The chanting of Halfman was reality and it stunned our little hero, Tyrion, to rush into battle. Many times he admitted how little he knew of battle and with as quickly as he was taken down there was little question of his skill. But he did know how to motivate. The speech was a bit more impressive on screen, but like everything else about "Blackwater," it worked. 
Frankly, I think it would have been a great episode on which to end Game of Thrones Season 2. It would have left a lot of open questions, or they could have answered them first, and saved the battle for last.
Of those who hadn't read the books, who wouldn't be waiting on the edge of their seat wondering whether or not Tyrion makes it to next season? If we find out next week, we will have lost some of the momentum built up by the actions of our halfman hero. For those of us who did, it's already known, but the series isn't about us, is it?
Carissa Pavlica is the managing editor and a staff writer and critic for TV Fanatic. She's a member of the Critic's Choice Association, enjoys mentoring writers, conversing with cats, and passionately discussing the nuances of television and film with anyone who will listen. Follow her on Twitter and email her here at TV Fanatic.