It might be scant comfort to Community fans in shock over the removal of Dan Harmon as showrunner, but Donald Glover will at least be showing up multiple times in our TV screens next year.
Lena Dunhan has confirmed that the actor will play some role on Girls Season 2.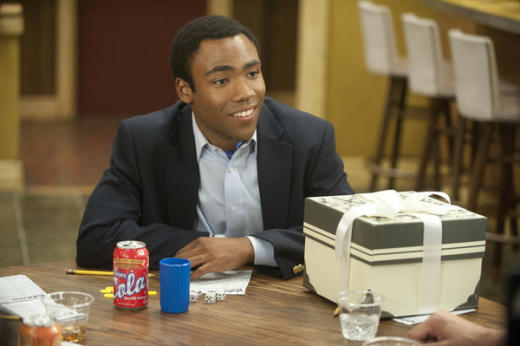 "We're entering sort of Battlestar Galactica territory, and he's going to be the ship captain," the Girls creator joked to TV Line, remaining mum on just what role Glover would play.
But the HBO series has come under a bit of fire for its lack of diversity and Dunham said that will change in 2013, courtesy of "a lot of fun guest stars."
"I really think with Season 2, we sort of hit new heights of delirium and of fantastically lewd behavior."
Girls will wrap up its critically-beloved first season this summer, while photos of Glover on the show's Brooklyn set were first published in The New York Post.
Matt Richenthal is the Editor in Chief of TV Fanatic. Follow him on Twitter and on Google+.