Everyone was trying on a new hat on last week's Gossip Girl, "The Fugitives."
Serena was Blair, Lola and Ivy were hookers and Blair was her old self (which is not really a new hat, but practically since it's been so long). Let's give applause for the return of the headband on Serena. er, Blair and for the reminiscent twinkle in Blair's eye when she pulled the lingerie out of the shopping bag.
Tonight's season finale brings a lot of drama, personally and style wise - hello, that tangerine gown on Blair? Yes, please! Enjoy the finale like we will and check back for the fashion recap later this week!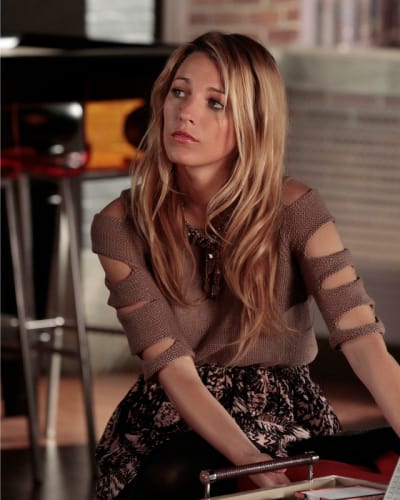 All cut-out (literally) and nowhere to go, Serena confessed her former Gossip Girl alter ego to bestie B in a very Serena outfit ... a body con top and a flirty skirt.
Steal Shirt: Parker Cutout Slit Top in Shadow
Actual Skirt: IRO Abstract Floral Skirt
Steal Skirt: Charlotte Ronson Pleated French Tulip Print Miniskirt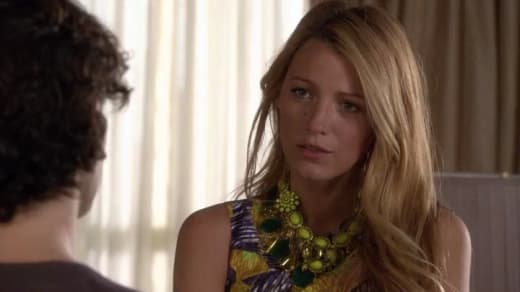 This entire scene was hilarious as Serena channeled Blair circa seasons 1-3 with the return of the headband, a punchy dress (one from Blair's closet!) and the jewels.
We love, love bad-ass Serena, even if she's doing it with a nice face.
Actual Dress: Peter Pilato Mar Dress
Steal Dress: Patterson J. Kincaid Gardenia Ruffle Dress
Actors or not, Ivy and Lola were obviously not professional when playing hookers, but their age-appropriate giddiness was by far the best part.
Mason by Michelle Mason Peplum Dress
Steal Dress: Stretta Carla Cut Out Shoulder Dress
Steal Dress: Style Stalker Teen Dream Dress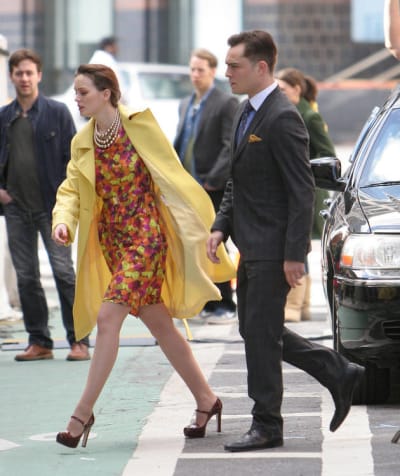 You can't fool us with your pearls and chignon B, we know you're scheming! Looking uber-fresh in spring floral, Blair shows that actions speak louder than words and aids Chuck whatever way she can.
Actual Dress: Peter Som Spring 2012 Silk Floral Dress
Steal Dress: Something Else Flower Dress
Stella McCartney Faux Nappa Cross Body Bag
Miu Miu Penny Loafer Mary Jane Pumps