A very special Vampire Diaries Caption Contest yielded a number of hilarious responses.
How could it not, considering readers had a meeting between Ian Somerhalder and President Barack Obama to comment on?!?
We sorted through the entries, enjoy many hearty laughs and finally selected "Cassandra" as this week's winner due the caption posted underneath the following photo. Forget Delena. What about Dobama!
Thanks to all for playing and remember to do so every week!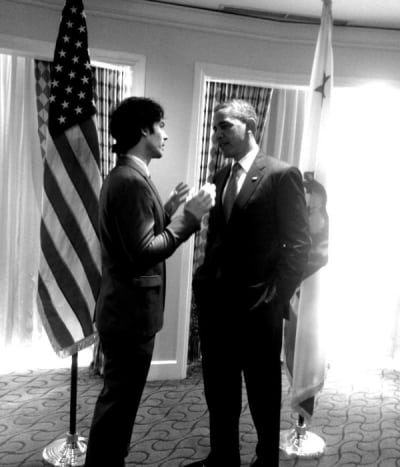 Obama: Now that I have legalized gay marriage... Are you free for dinner?