Dear Nancy Botwin: I'm very glad you're trying to get your life back together. I'm proud you seem more interested in spending time with your son these days than with fellow drug dealers.
But can you try to make this attempt at redemption a tad more interesting?
Because following "Only Judy Can Judge," I'm not sure what I'm meant to be invested in at the moment on Weeds.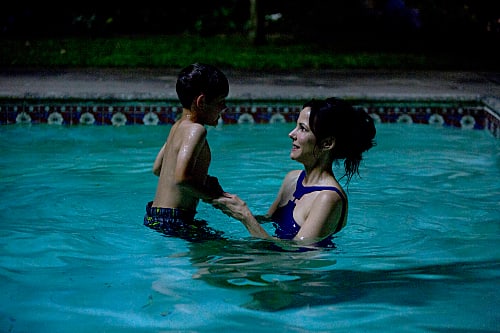 Let's go over the show's main storylines at the moment:
Nancy is trying to act as a normal mother. But it's tough. Her family's life has gone on without her. She's distant from Stevie. Jill is an awful sister. All intriguing character points perhaps, but where's the tension? I wouldn't exactly describe this arc so far as "gripping."
Shane is a cadet in the police academy. I probably like this story the best. His relationship with his fellow training officer is cute and there's potential in a member of the law-breaking Botwins actually joining the right side of the law.
But, again, why should I be tuning in next week? Nothing from this storyline makes me anxious for a new episode.
Doug is... well, Doug. Always comedic fodder, he just seems to be bouncing from one ridiculous set up to the next. He's starting a charity, he's popping Ambien, he's defecating on his own front lawn. Not really sure where any of this is going and not sure I care a whole lot.
And that's my general issue with the final season of Weeds. We're one-third of the way done and there's no real direction at the moment. The identity of Nancy's shooter was definitely a letdown, there's no real enemy lurking. It's sort of just Nancy and her wacky relatives circling one another as they go about their general, unusual lives.
What does everyone else think of the season so far? Are you into it? Or do you agree there's a lack of drama/urgency here?
Matt Richenthal is the Editor in Chief of TV Fanatic. Follow him on Twitter and on Google+.