Pretty Little Liars wraps up its summer season on August 28 with "The Lady Killer."
But fans of this ABC Family drama will have a chance to stick around Rosewood long after that, as the network announced today a spinoff Web series titled "Pretty Dirty Secrets."
As first reported by TV Guide, the show will consist of eight episodes and star Brant Daugherty (Noel), Yani Gellman (Garrett), Vanessa Ray (CeCe), Brendan Robinson (Lucas) and Drew Van Acker (Jason). It will also introduce a new character played by Aerial Miranda.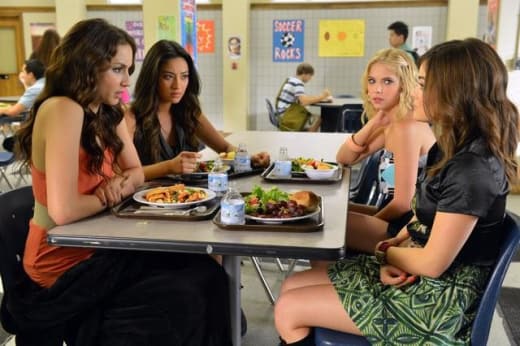 The installments will air every Tuesday at 5 PT/8 ET on ABCFamily.com, commencing on the day of the midseason finale.
They will take place inside the local Halloween store - where Alison met Jenna for the first time and where viewers were exposed to the show's mysterious masked individual - and run until this year's special Halloween episode.
Pretty Little Liars itself is then expected to return in January.
Matt Richenthal is the Editor in Chief of TV Fanatic. Follow him on Twitter and on Google+.