Necessary Roughness handed us a summer finale with more questions than answers. Not even "All the King's Horses" could put TK back together again - and he wasn't the only one falling to pieces.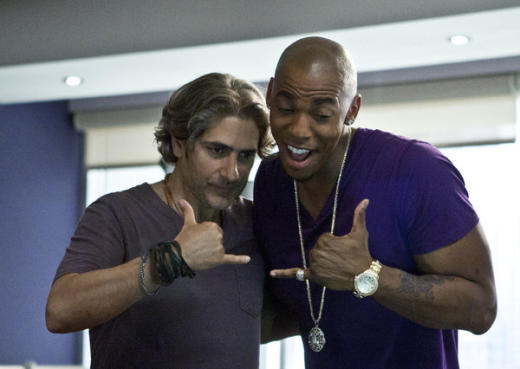 After TK narrowly missed hitting a small child on a bike, he was told in no uncertain terms what his future would hold, as Matt gave him his choices in the Necessary Roughness quote:
 It's rehab right now or you will be cut from the New York Hawks. | permalink
So he headed to rehab at the Two Oakes Wellness Center where the cucumber water and group therapy weren't exactly his style. But on the bright side, his friend Jimmy was also doing time at Two Oakes. Or perhaps that was the dark side.
Jimmy's a professional rehabber, this being his eighth go at it. Being that TK's always up for a good party, running off on horseback was just too much to resist. TK didn't even see the light when Dani closed the door on his drunken midnight rant and told him to head back to rehab. 
Although Jimmy's unexpected death was obviously very bad for him, it was a blessing for TK. It was probably the only thing that could have jolted him out of his downward spiral. TK's strong. He fought back from a bullet wound and he can fight this. He just has to decide to put in the work.
Dani certainly got a wakeup call when she woke up Matt. It took the realization that there was another woman in his bed to drive home that their breakup was real. But was Dani ready to move on?
Maybe. Nico certainly gave her reason to consider it. Nico's such a mystery that it was odd when he kept insisting that Dani truly knows him. I don't think anyone truly knows Nico, but I'm definitely hoping we get to find out more.
By the end of the episode, poor Dani was reeling. TK's in pieces. Matt's moved on. Nico's kiss caught her completely by surprise and even her fish died. And she doesn't even know that her son's probably been arrested.
The summer finale has left Dani in a bit of a tailspin. What will she choose to do next and will you be rooting for Team Matt or Team Nico when Necessary Roughness returns?
C. Orlando is a TV Fanatic Staff Writer. Follow her on Twitter.