Another week and another Vampire Diaries Caption Contest has come and gone.
As always, we thank all readers who jumped in with an entry for the Tyler/Caroline/Klaus photograph below - and we're proud to announce "Megan" as this edition's winner.
Read that user's caption now and remember to come back and play every week. A new contest runs on TV Fanatic every Friday!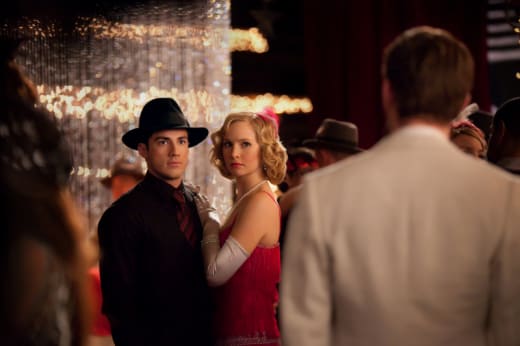 Tyler: Sorry, Caroline. I promised Klaus a dance.