Well, that was pretty much everything I hate about television.
By skipping ahead many years, the Weeds finale abandoned any sense of continuity and completely slapped viewers in the face with "It's Time."
Such a ridiculous maneuver made all Season 8 episodes leading up to it completely irrelevant - which, granted, isn't saying much, considering the mess of a final season and its lack of flow in the first place - and made it incredibly easy for the show to just tie everything up however it wanted.
This was the epitome of lazy writing.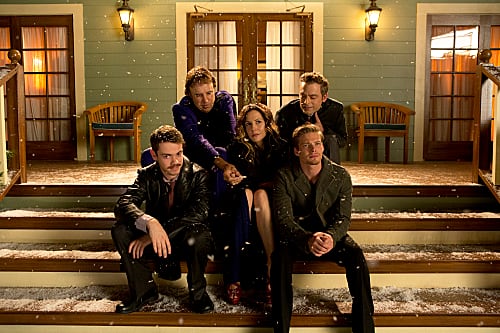 On any season, let alone the concluding one, a well-penned series builds toward some major character event or decision. There's a pace to good television, a plan viewers can clearly see when they step back and consider the various episodes as a whole.
But that goes out the window when you just cop out and fast forward a decade, filling in backstory with random asides (oh, Nancy married the rabbi? And he died? And Silas had a kid? And Shane fell off the rails? And Andy moved away? And, hey, how hilarious, Isabelle had a sex change!). It's an insult to long-time viewers to simply gloss over the most important developments in the lives of characters we've followed for so many years.
How can one even analyze what we saw or learned here? It was all utterly contrived.
I get legitimately angry thinking about it. What an awful episode and disappointing way to bring the series to a close.
What did everyone think of the final Weeds episode?
Matt Richenthal is the Editor in Chief of TV Fanatic. Follow him on Twitter and on Google+.