"Stride of Pride" would have come off very differently if it aired four or five years ago. Honestly, at that point, I would have completely agreed with Tracy Jordan's sentiment.
The recent female surge in comedy, especially television comedy, made this 30 Rock story line more funny than awkward. If it were too close to reality, like say before the hilarious women of Happy Endings and Community hit our screens, Tracy continuing to trash on women wouldn't have worked.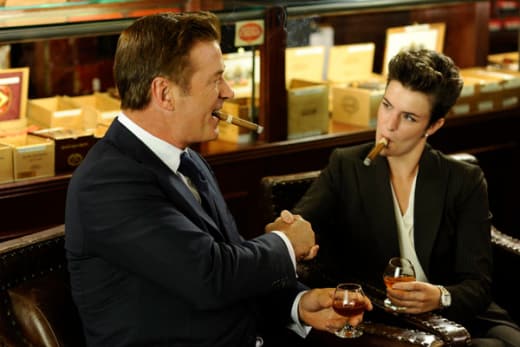 Because we can all relax knowing that there are funny women out there in the world, Tracy's jokes were as hilarious as ever. Whether it was Tracy not thinking Jenna was even trying to be funny, Jenna wondering if her own gender was even all that humorous, or TJ finding a woman as a doctor to be the best joke yet, the arc worked like gang busters.
Jack's story also had a bunch of great moments, highlighted by him looking fantastic on his walk of shame, which made this a really good episode overall.
Some other highlights from "Stride of Pride."
#plotpoint
Cerie: Sorry Liz, I'm not even sure if they serve brunch after...the 90s.
Tracy lists the good Asian drivers he knows; it ends at three.
Jack: There are no bad ideas Lemon, only great ideas that go horribly wrong.
Jenna: You look like that flash card they told me means sadness.
What did you all think of this week's 30 Rock? What was your favorite moment? And how wrong was Tracy about females not being funny?
Dan Forcella is a TV Fanatic Staff Writer. Follow him on Twitter.