Jennifer Esposito Forced Out of Blue Bloods, Goes Off on "Shameful" CBS Behavior
Matt Richenthal at .
An ugly situation is developing on the set of Blue Bloods.
Jennifer Esposito, who has portrayed Detective Jackie Curatola since the show's first season, has been placed on temporary leave due to medical reasons based around the actress' battle with Celiac Disease.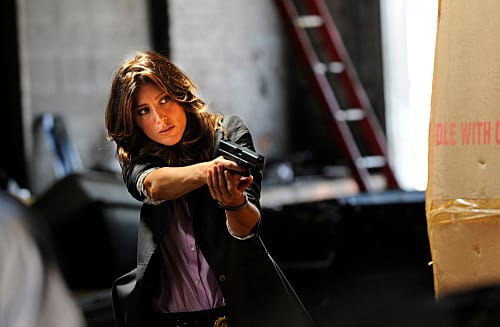 Said CBS Studios in announcing the move:
"Jennifer has informed us that she is only available to work on a very limited part-time schedule. As a result, she's unable to perform the demands of her role and we regretfully had to put her character on a leave of absence."
Esposito has already filmed her final episode, which will air on November 2, and the series has reportedly lined up a set of replacements, beginning with Megan Ketch, who will debut on that same installment.
HOWEVER, Esposito has taken to Twitter and voiced her extreme displeasure with the way things have gone down.
"CBS put me on unpaid leave and has blocked me from working anywhere else after my doctor said you needed a reduced schedule due to Celiac," she wrote. "CBS didn't listen to my doc and I collapsed on set. Which everyone saw! After a week off my doc said I could return to work but CBS implied that I was NOT truly ill and this was a scheme to get a raise! It's been almost two months without bringing me back to work + keeping Me from working anywhere else!… Absolutely shameful behavior."
We'll keep readers apprised of this development as Blue Bloods Season 3 progresses.
Matt Richenthal is the Editor in Chief of TV Fanatic. Follow him on Twitter and on Google+.