Another week has passed by and, with it, another Vampire Diaries Caption Contest.
In this edition, we asked readers to study the following photo from the Season 4 premiere and try to discern what Grams is saying to Bonnie. The answer, according to winner "Dee?" She knows all about Jamie... and she's sort of creeped out by it!
Thanks to everyone who participated and please remember to do so every week. We post a new photo each and every Friday, all year long!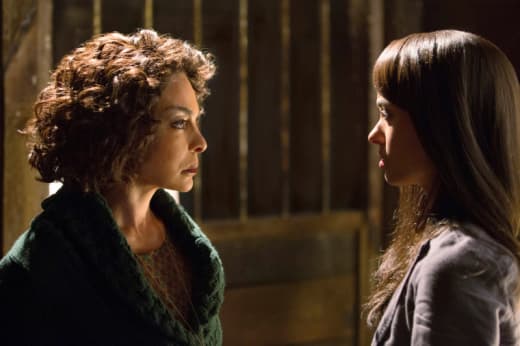 We get The CW on the Other Side, you know. I know all about you and that Jamie fella!