To the shock of almost every viewer, Once Upon a Time broke its curse at the conclusion of its opening season.
Now, Revolution showrunner Eric Kripke tells Entertainment Weekly his hit NBC series may go a similar route, unveiling the answer to the drama's central mystery long before most fans likely assumed.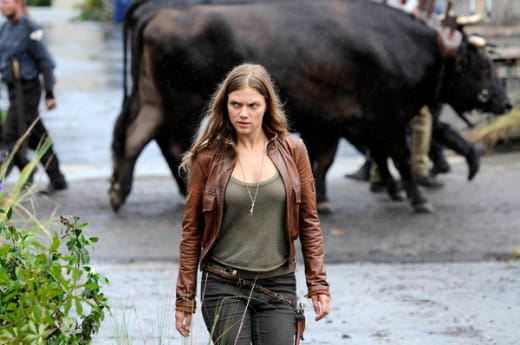 "We're talking very seriously about revealing [what caused the blackout] before end of this season," Kripke says, adding that the explanation will be scientifically plausible, according to physicists to whom he has spoken.
When might Revolution make this reveal?
Kripke didn't specify, but its final episode of 2012 is scheduled for some time around Thanksgiving. It will then take a four-month break and return in late March.
"The sweet spot is to find an answer that's actually scarier than what you were thinking," Kripke teases. "Like, 'Oh wait, this is not even just about electricity.' And that's what we're designing. I don't see any reason to withhold it much longer."
Matt Richenthal is the Editor in Chief of TV Fanatic. Follow him on Twitter and on Google+.