What did you think of "Love Turns You Upside Down?" This was a Grey's Anatomy episode that heavily focused on the newest crop of interns at Seattle Grace. Let's break it down, shall we?
Matters Of The Heart. The weekly cases were definitely ones to remember. They were gross (wart removal), impressive (Alex & Jo), and heartbreaking (the heart transplant). 
These surgeries really showed how far Yang and the other attendings have come. Pretty much rockstars. Well, except for April. According to the interns, she is the dud. Kind of hilarious. This character has really grown over the past season and a half and has become interesting. Here is hoping she will pull an impressive move like George did in the elevator to gain her respect back.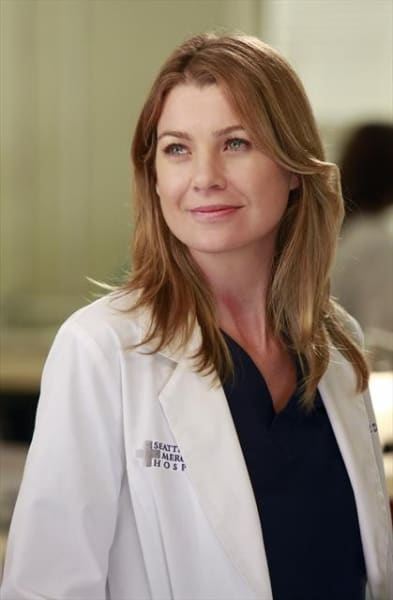 Meet The Interns. Although this group of interns has been with us since the beginning of the season, this was really the first installment that gave them a major focus. Time was spent with Shane, Jo, Heather, Stephanie and Leah. I have to admit, it wasn't until this hour that I learned all of their names. 
The relationship, although just a working relationship at this point, between Karev and Jo is the most dynamic and enjoyable to watch. The girl had a tough life, being abandoned by her mother and being raised in foster care. This makes her an underdog. She had to overcome more than some of the others and this gives her something in common with Alex. Hopefully, these two can start something in a real way. Alex deserves it at this point.
The competition between Leah and Stephanie was a little bit annoying. Like Yang said, you get the competition and the drive, but this was kind of childish. 
The bright spot of the interns? Dr. Shane Ross. Played by Gaius Charles, this character is finally coming to life. After watching Charles on Friday Night Lights, I expected so much from this character. Up until now, he has been kind of dull. If we are going to be forced to get to know these characters, he is the one I want to get to know.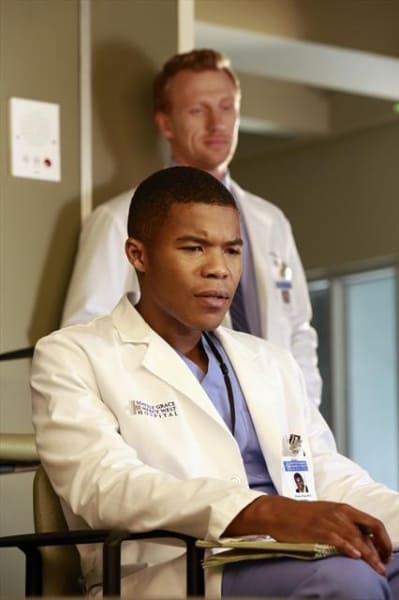 Moving Forward. Mer took it upon herself to get Heather to call Derek's sisters to find a live nerve to use for his transplant. After much build up, we got to meet Lizzie in the last two minutes of the episode. The latest of the Shepherd sisters is being played by Neve Campbell, and luckily we will see her again next week. You gotta love learning the background of these characters we have grown to love over the seasons.
Side Notes. 
Love, Love, Love Yang's dwarf nicknames for the interns. Up until the end of the hour, they were the only names I knew them by.
Callie and Avery are taking on Derek's hand. This will be a series changing surgery.
Not much action with Arizona tonight. Looks like she is adjusting back to the hospital pretty well.
Heather knows Meredith is pregnant!
Overall, an ok episode. Definitely not one of the best, but wasn't the worst either. My opinion is definitely biased. We are in the ninth season of the series. There has been a revolving door of characters, with only a handful sticking around for the long haul. I get why there are new interns, but I'm just not that interested in getting to know them. Are you?
Sound off below and let us know what you thought of "Love Turns You Upside Down." Did you think it was up to Grey's Anatomy standards or did it fall short? Check out the Grey's Anatomy Quotes page for some good one liners, as well as the Grey's Anatomy Round Table. Until next week, TV Fanatics.