Grey's Anatomy was all about "Bad Blood" tonight, an episode which focused on the changes the hospital is now facing since the lawsuit, plus some totally brutal cases. Time to talk Seattle Grace...
Good Cop/Bad Cop. Callie and Arizona kept their entertaining parenting going with a typical parental argument over dressing their daughter. Lucky for us, this carried over into dealing with a 13-year old gymnast who had her hips replaced. 
My heart broke for this girl. Not that at age 13, I knew what I wanted to do in life. But for these people that are lucky enough to know and then have it taken from them... it's brutal.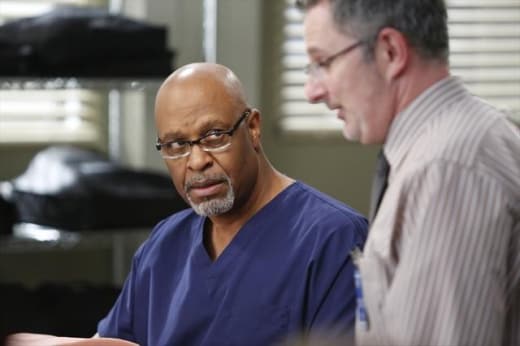 There Will Be Blood. Yang and intern Leah worked on a patient who happened to be a Jehovah's Witness. This meant that although he was a cardiac patient, he could not have a blood transfusion. Of course as a doctor, you want to save your patient. So what do you do when you can't take the measures that are the best option? For Leah? You try and go behind everyone's back.
Looks like we have a new generation Izzie on our hands. The new cameras placed around the hospital kept her from doing the deed, but she definitely tried. Yang kicked her off of her service and rightfully so. You can't go against a patient's wishes.
Efficiency? Cahill continued her path through Seattle Grace to make things more "efficient." This included having cameras installed around the hospital (hello Big Brother!) and the cutting of the ER. 
April and Derek came up with a plan to save the ER, which had Derek in a bullying position and April admitting people don't like her. Who else still loves when these two work together?
Owen worked his magic by having Cahill stay in on a surgery with him. Once she got her hands dirty, she definitely recognized the importance of the ER. But it didn't matter. Girlfriend is setting SG up to be sold. I instantly hate her.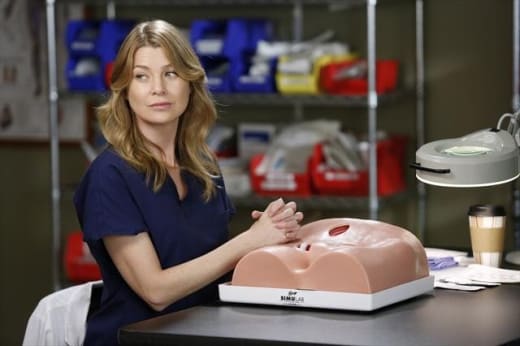 Flutter. Meredith let her guard down with her fears of being pregnant, just long enough to thing something was wrong. Turns out, she was feeling her baby kick for the first time. Shonda, I am warning you. If something goes wrong with this pregnancy, you will be on my list! 
Side Notes:
How hilarious was Bailey in the hernia competition? Especially when she threw out the Hunger Games reference. 
Anyone else think Bob the Camera is a little creepy? Although, as long as Yang keeps talking to it, I'm in.
Leah got center stage as the intern for the night. Enjoyable or not at all? To be honest, I had to look up her name again...
How adorable was Derek and Meredith at the end feeling the kicking? Love them!
Overall, an average episode for the veteran series. Not one of the best, but definitely not one of the worst. There is only so much drama you can fit in an hour, but without a lot of it, us Grey's fans aren't really sure what to do!
What did you think of "Bad Blood?" Was it up to par or just a mediocre installment? Check out the
Grey's Anatomy quotes
page for some funny one liners from Yang & Co. and hit up the comments section and sound off with your thoughts.
Also, don't forget to check out the
Grey's Anatomy Round Table
later in the week! For now, here's the promo for next week's episode: