Attention, TV Fanatics: we need your help.
Actually, Raylan Givens needs your help.
This is a man trying to track down fugitives... while building a nest egg for his unborn child... while dealing with the constant irritation of Boyd Crowder in his life. And that's before we even get to his cruel father and the pressure he's under everyday to come up with dry, sarcastic retorts.
If ever a fictional U.S. Marshal deserved to come home to an ice cream named in his honor, it would be Raylan.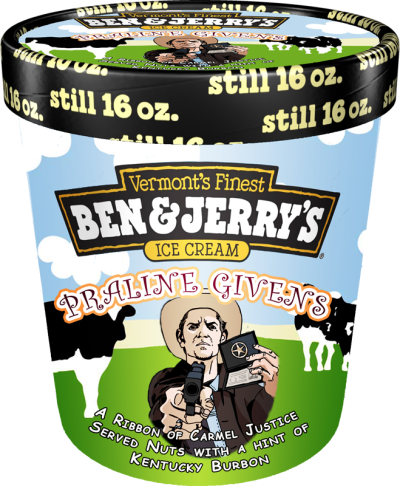 That's where you can come in: We have started a petition in which we urge Ben & Jerry's to create Praline Givens, a flavor heavy on justice, nuts and, of course, Kentucky Bourbon.
SIGN THIS PETITION NOW and let's make Raylan's dessert dreams become a reality. Thank you.
Matt Richenthal is the Editor in Chief of TV Fanatic. Follow him on Twitter and on Google+.