Jim's Notebook: Dallas, Southland, The Americans and More!
Jim Halterman at .
If you didn't hear the news already, I'm now the West Coast Editor of TV Fanatic and I'm so excited to be making a home here with my fellow television lovers.
Always feel free to leave a comment here or email me directly (jim@jimhalterman.com) if there are shows or stars you want to see more of. 
This week, my Notebook is jam-packed with behind-the-scenes scoop on your favorite dramas, such as the special opening titles for Monday's Dallas episode, real-life injuries on the Southland set, Matthew Rhys on the action/emotional challenges on The Americans and then love being in the air over at So You Think You Can Dance...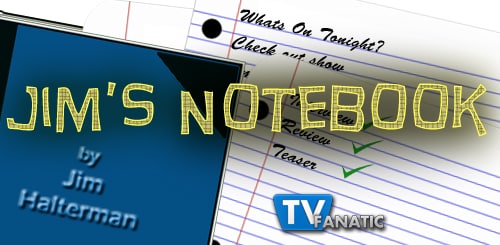 DALLAS We knew the "JR's Masterpiece" would be a good one... but how about those somber opening credits? How'd that come about? Cynthia Cidre, the executive producer who wrote the episode, said it was fellow EP Michael Robin's doing: "We watched the teaser and it was very powerful at the morgue and everybody's face and then the usual main title came on when we were watching the episode and it was wrong and [Robin] immediately was like 'no, no, this is too bright and happy and we need something else.'"
Robin said he went to the show's composer, Rob Cairns, with a big request: "'Okay, this is too major and we need something minor. We need something somber and fitting. Not super sad, but just sort of a remembrance.' And [Cairns] got it and two hours later he sent that track back."
If you missed the episode, it's a perfect one to dive back in. You can watch it at TNT's Dallas website. 
SOUTHLAND One of the best moments of this week's "Off Duty" took place when Dewey (C. Thomas Howell) and Cooper (Michael Cudlitz) chased a perp and we came upon Dewey slumped to the ground, with no idea what happened to him for a quick but scary moment.
Said Regina King, who directed the hour: "That scene with Tommy, he was supposed to have that heart attack on camera but when we were doing the chase scene, [Howell] actually tweaked his ankle and couldn't walk. We hadn't finished the chase scene so I just went into crisis management mode and started looking at the extras and found one who looked like Tommy from the back and hair and makeup made sure he had salt & pepper [hair], put him in a cop suit and filmed him running. Then I decided to just change it so we don't know what happened, which actually everybody said turned out better. It made it more mystical."
Mystical indeed! I'll have more scoop from my set visit to hype next Wednesday's episode so keep an eye out for that.
THE AMERICANS Who knew great actors like Matthew Rhys and Keri Russell could kick some serious ass on their hit FX series?!?? I asked Rhys earlier in the week which is tougher: the emotional or the physical parts of the role?
"I actually have a magnificent stunt double," the Welsh actor said. "I just wish he could do the same with the emotional stuff. The draw of the part was always the emotional stuff; that sort of incredibly complex relationship you find them at.  Sort of steering that emotional voyage has been for want of a better pretentious cliché, has been this sort of hard element to it all."
And while he also said the action scenes are a welcome break from the emotional stuff, will Rhys's Phillip and Russell's Elizabeth get their relationship in order by the end of The Americans Season 1?
"I don't think the resolution is quite possible given what they've been through and the amount of back and forth, you know the chess game they play with each other where revelation after revelation has come out and the amount of betrayal involved. I don't think will be resolved overnight and I think that's sort of the glorious element to it, is that it can't be a quick fix relationship. There has to be some sort of long road of recovery for it to have any longevity."
SYTYCD You probably know Stephen "tWitch" Boss from his phenomenal dance moves on the Emmy-winning Fox reality series (which will be back for Season 10 in May) or from the big screen in Step Up Revolution - but did you know he's engaged to fellow SYTYCD-er Allison Holker?
I asked the charismatic tWitch when love actually struck between the two and he told me it took some time: "It was right after the first All-Star Season, which was season 7. All throughout the season we did not speak to each other at all. I always thought she was so beautiful, I'd admired her since Season 2…but at the wrap party of season 7 we literally had a dance and we have been dating ever since and now we're engaged."
FYI, if you think you have what it takes to dance with tWitch, Allison and all the other fine dancers on the show, auditions for the new season are making one more stop – Los Angeles on Friday, March 22nd. More details at the SYTYCD website.
That's a wrap for this week! Anything else you're dying to know about your favorite show? Leave a comment here or you email me directly at jim@jimhalterman.com. And remember: follow @TVFanatic for all your TV scoop!
Jim Halterman is the West Coast Editor of TV Fanatic and the owner of JimHalterman.com. Follow him on Twitter.