ABC has cast the lead role in its potential Once Upon a Time spinoff, as Sophie Lowe has landed the part of Alice.
According to network sources, the project will be titled "Once: Wonderland" and the cast - comprised so far of Lowe, Michael Socha as the Knave of Hearts and Peter Gadiot as Alice's mysterious love interest, Cyrus - will take part in a test presentation for ABC executives later this year.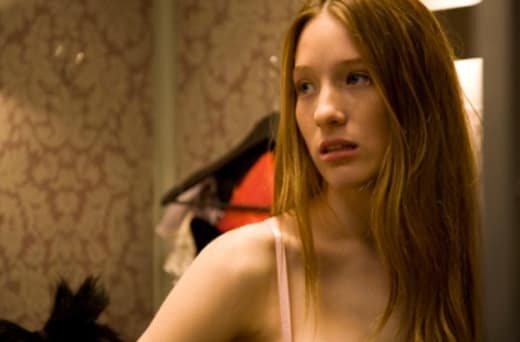 The spinoff would be produced by OUAT creators Edward Kitsis and Adam Horowitz, film in Vancouver and be set in a pre-cursed version of Wonderland.
The series would be akin to American Horror Story, Kitsis and Horowitz have said, running with a set beginning, middle and end and possibly airing during the main show's winter hiatus.
Spinoffs, of course, are all the rage these days.
The Vampire Diaries will air a backdoor pilot to The Originals on April 25; Pretty Little Liars will lead into Ravenswood on its annual Halloween episode; and NBC is even considering a Chicago Fire spinoff.
Matt Richenthal is the Editor in Chief of TV Fanatic. Follow him on Twitter and on Google+.