We have an update on the upcoming Once Upon a Time spinoff:
First, it will now be titled Once Upon A Time In Wonderland, a change from the previously-announced Once: Wonderland.
Second, Emma Rigby - a British actress best known for her role on Hollyoaks - will portray the Red Queen on this unusual follow-up.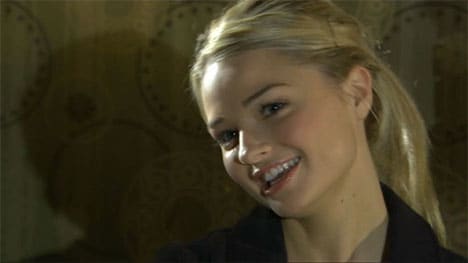 The series will begin filming in Vancouver as soon as production on Once Upon a Time Season 2 has wrapped.
It will be told through the point of view of Sophie Lowe's Alice and will tell the story of a pre-cursed Wonderland.
Producers Eddy Kitsis and Adam Horowitz have said the show will follow the model of American Horror Story, running more as an anthology than an open-ended drama. Details are still being worked out and explained, but the spinoff may even air on ABC during the OUAT winter hiatus.
Matt Richenthal is the Editor in Chief of TV Fanatic. Follow him on Twitter and on Google+.