Note to all TV Fanatics: Not all Caption Contest entries must make total and complete sense.
Take this week's winner, for example. We have no idea where reader "HiPolymerEraser" got the idea for having Caroline channel Olympic Gold Medalist and hilarious reality TV star Ryan Lochte... but who cares?!? It's hilarious.
Check out the winning submission below.
Thank you once again to all who participated and remember to come back and play every week. You may be the next to win!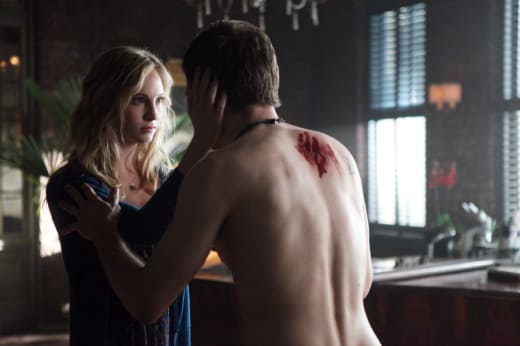 Caroline: It's times like these where I ask myself, "What would Ryan Lochte do?"