Exclusive: Troian Bellisario Dishes on Lauren Season 2, Pretty Little Liars
Jim Halterman at .
After seeing her insanely good work as the unhinged Spencer in Pretty Little Liars Season 3, we knew Troian Bellisario had some amazing acting skills - but wait until you see her in Season 2 of the online Wigs series, Lauren.
WOW. As a third generation solider who is brutally raped by her superiors, Bellisario plays all the complexities of the role with a freshness and rawness that will only make you more impressed.
The first four episodes of Lauren's second season are available today on the Wigs website or YouTube, so it was perfect timing that I talked to the star yesterday about the challenges playing Lauren.
She also shared some Pretty Little Liars Season 4 intel involving little things like contents of a certain car trunk and whether we'll see Spencer don the Red Coat again in the new season.
Here's what she had to say ...
TV Fanatic: I like seeing you with these big rifles and knives in Lauren! Did you have to go through combat training?
Troian Bellisario: Unfortunately, I had more time with the technical side during the first season of Lauren. The tech supervisor was helping me with my salute and with my posture but then as we got into the second cycle it was really on-the-day training, which was a little bit nerve wracking for me but fortunately I took it upon myself to go out to the LA Gun Club to handle more weapons so I didn't look like a complete novice.
TVF: Both the rape and post-rape scenes are very intense in the series. How did you prepare for them both physically and emotionally?
TB: Actually, the post-rape scenes were particularly interesting because, for me, it was really about getting down the technicality of it. Where would I kick? What aches? What is a sharp pain? What is a dull pain? Which leg is easier for me to walk on? Thing with my clothing [like] where are my pants ripped? Do I need to hold them when I walk? That was completely overwhelming since I hadn't since maybe my college days take on such a physical role…it was engaging as an actor to put aside emotion and really get down with what and how my body was reacting to what had just happened.
To be honest, after a lot of the emotion came in, there's something immediately violating in imagining that you can't walk because it's so excruciatingly painful. That kind of takes care of a lot of the emotional prep… it's the same thing with the rape. It's actually quite a difficult challenge because I'm working with such wonderful, professional, kind actors who want nothing more than for you to be okay and safe. Once you achieve that level of understanding that 'my hands can go here,' 'your hands can go here' and 'I'm going to scream here,' then you can actually let go and release yourself into the events of it. If you don't feel safe at any point, something is going to hold you back because it's just too frightening of a scenario.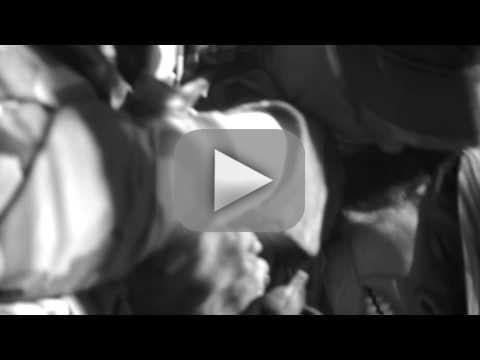 TVF: And how was it to play such a different character than Spencer? Lauren is a mother, she is widowed…how was it to tackle the character?
TB: It was so wonderful! I love Spencer to the ends of the Earth but I'd never had a child in something so the first time I met this beautiful little girl who was playing my child and she ran up and gave me a hug it was a completely overwhelming feeling of 'this is what mothers feel like.' It was the same thing to imagine finding somebody that you want to spend the rest of your days with and then losing him.
I think that as an actor something in my body was so ready to explore those things. As I get older, I'm so fortunate to have the experience of high school life in a way that Spencer won't and I can remember all that stuff but right now my friends are getting married and some of them are having kids so there's a whole new level of my world as Troian that I'm not getting to express in my work. [This] was a chance to express that in my work so it was really exciting. I've seen a little window into marriage and a little window into motherhood. Maybe I can try that in my world. It was very exciting.
TVF: Is it safe to say that you and Jennifer Beals do end up having scenes together? In the early episodes of season two, you see their stories running parallel.
TB: I know! It was so weird for us this time around with how little time we have with each other but we do end up having scenes together, which is kind of like coming home since I love working with her so much. It was nice to explore the story separately and then crash into each other again.
TVF: Now, let's talk Pretty Little Liars and that great photo of all of you in the red coats that just came out was fantastic. Can you give a preview into what you're shooting right now?
TB: Right now the girls are still dealing with the game-changing events of what they found in the trunk. We didn't get to see what they saw and what terrified them. It's really throwing them all for a loop. 
TVF: So we will find out what's in the trunk?
TB: You will find out immediately! You know how we do the thing where it's "moments later…?" You will find out right when we get back.
TVF: Have you put on the red coat again in the season you are shooting now?
TB: As Spencer, no. Spencer has not put on the red coat yet. I don't think any of the other girls have. That's something they're saving for later but it's coming.
Jim Halterman is the West Coast Editor of TV Fanatic and the owner of JimHalterman.com. Follow him on Twitter.