USA viewers have not seen the last of Cary Elwes or Kristy Swanson.
We can confirm that both these favorites will makes appearances on Psych Season 8, as a network press release says of the former art thief, Pierre Despereaux:
"Always the brilliant chap, he proves to be a well of mystery as he weaves through enthralling kerfuffles, chock full of daft chaps, codswallop and smashing twists & turns that'll leave your knickers in a knot."
No word yet on just what brings Despereaux or Swanson's Marlowe back into the hilarious fold.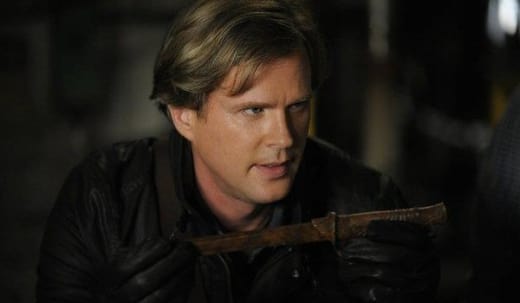 Matt Richenthal is the Editor in Chief of TV Fanatic. Follow him on Twitter and on Google+.