The final season of Dexter will get the sendoff it deserves at Comic-Con this month.
Showtime announced today that Michael C. Hall and Jennifer Carpenter will headline a panel at 6:30 p.m. on Thursday, July 18 in San Diego. It will be held inside Hall H of the local convention center, which holds over 5,000 people.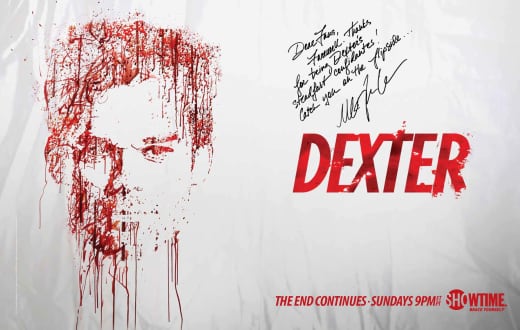 Cast and crew members will take questions from fans and talk in-depth about their experience on the series, while footage will also be shown and surprise guest stars ("too big to mention," according to the press release) will also be in attendance.
Bookmark TV Fanatic now for all upcoming Comic-Con coverage and also for extensive reviews of Dexter Season 8 up through the finale.
Matt Richenthal is the Editor in Chief of TV Fanatic. Follow him on Twitter and on Google+.