The Mentalist returns tonight, as fans have waited all summer long to find out how Red John knew about Patrick Jane's list of seven suspects. Is the serial killer psychic? Is he spying on Jane?
Although we can't give away any true spoilers (but if you want to remain completely in the dark, stop reading now), here are a few things we can tease you with about "The Desert Rose."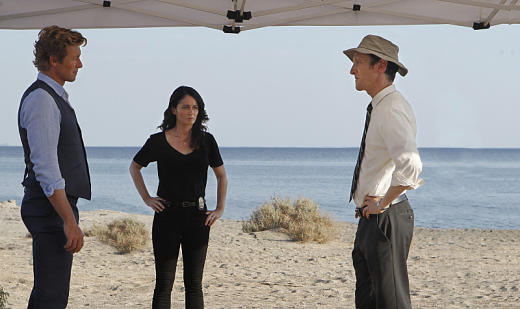 In no particular order...
More than one of the significant seven come face to face with Patrick Jane. Can he hold onto his poker face?  Can Lisbon?
Working the list may be more stressful and divisive than Jane ever realized.
Someone unexpectedly gets shot.
Jane makes great eggs.
Red John once again works on his face painting skills.
You might want to keep the aspirin handy…or a defibrillator. A scene towards the end may stop your heart. 
So hang on TV Fanatics: The Mentalist season 6 returns in just a few short hours. My review will be live the instant the episode concludes.
C. Orlando is a TV Fanatic Staff Writer. Follow her on Twitter.