Jim's Notebook: Jay Ryan's Daddy-Hood, Matt Bomer's World Appeal and Keegan Allen's Dark Side
Jim Halterman at .
It's been a busy few weeks on the road, so my Notebook is bursting at the seams... which only means more good TV nuggets for you, TV Fanatics!
You've already seen some of my New York Comic-Con coverage, but I also grabbed some time with Pretty Little Liars' Keegan Allen and the Beast himself, Jay Ryan, this week, while gathering up some White Collar scoop as well. Let's dive in!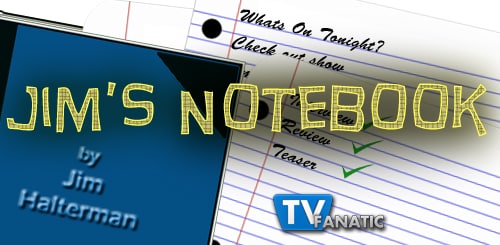 Pretty Little Liars: Halloween comes Tuesday on the ABC Family hit and while we won't see Toby in the Ravenswood-centric episode, Keegan Allen talked to me about the days when Toby went to the dark side. "It's always exciting to play, I guess, not the villain. That's so cliché," he told me. "But to play a role that's a bit more abrasive like the Boo Radley kind of character that [Toby] was is what people really related to a lot and were intrigued by...I definitely enjoyed that run."
The young actor, who also has singing and musical talents, said that it definitely mixes things up since Toby has been anything but the same boring guy year after year on PLL. "I'm glad that the character has been very polarized and different throughout the seasons," he said. "You can look at Toby season one and season two, season three, season four, and he's completely grown up and changed." (More from my chat with Allen coming soon!)
Beauty and the Beast: I can now state from personal experience that star Jay Ryan (above with co-star Kristen Kreuk) is not a beast during the most important meal of the day: breakfast. During our recent chat, we talked about how the stunt work has changed on Beauty and the Beast Season 2, along with another big change to his persoanl life... being a father!
"This year the stunt work has completely changes because they've remodeled physically how Vincent moves as the beast," the New Zealand actor shared. And, he added, the new stunt coordinators are having him do some intense work: "We shot one [scene] the other day where Vincent is chasing a speeding car, and he jumps on the car, and he rips the character out through the window so he's much more dangerous, and just more ingenious. Everything is honed in, and it felt last year he was a bit all over the place and couldn't control his beast whereas this year, he's much more in control with it."
And while Vincent may not be smiling much these days, Ryan lit up when I asked about being a new father to his nearly six month old daughter: "I think it's chilled me out a lot more. I thought I would be sleep deprived and a little bit more anxious but everything else seems so small in comparison to just getting home and playing with my daughter."  The actor also revealed: "I'm a big kid anyway so I have someone to play with now, who doesn't think I'm a weirdo." (More of my chat with Jay Ryan this Monday on TV Fanatic.)
White Collar: The USA hit series just kicked off Season 5 this week and one of the reasons for its longevity is that the show has fans from all over the world, which star Matt Bomer realized recently. "I had a really pivotal moment when we were filming a scene in Central Park this season," he explained, "and in between I was trying to take some time to visit with some fans and take pictures and things, and it was like a map of the world between the pictures I was taking. One couple would be from Japan, the next was from Italy, the next was from Amsterdam. And it just went on and on."
He added: "it was a really profound moment for me in terms of things you learn to appreciate as a show continues on into a fifth season, is that, there's something the writers have created - and hopefully we have too - in the relationships and the characters that does transcend cultural or idiosyncratic bounds of one country or another and seems to relate to a lot of different people."
In terms of Neal's journey this fall/witer, Bomer said that "this season for Neal is about best intentions going awry." Since he feels somewhat responsible for Peter taking the fall for the crimes of his father, he explained that Neal "has to skirt issues of trust to try to find some wiggle room to make reparations for what ultimately was his fault in terms of Peter's future as an FBI agent, as a husband." (White Collar Season 5 Thursdays at 9 p.m. on USA.)
Too many new shows to keep track of? Keep an eye on TV Fanatic or email me direct at jim@jimhalterman.com if there's something in particular you want to know. And remember: follow @TVFanatic for all your TV scoop!
Jim Halterman is the West Coast Editor of TV Fanatic and the owner of JimHalterman.com. Follow him on Twitter.