Things are thrown into utter disarray on Downton Abbey Season 3 Episode 3 when Tom Branson shows up at Downton soaking wet, without prior notification of his arrival. He's not exactly a welcome guest, so why is he there, and what did Sybil's cryptic phone call to Edith mean?
While the proper household members are dealing with the former chauffeur and his antics, the household staff is all aflutter when a new footman named James is hired. Will he fancy Daisy or the other new face in the kitchen. who was hired to replace Daisy when she was promoted to assistant cook?
Mary is making changes to the nursery and Matthew is hopeful of good news. Will she deliver?
Edith decides to stop standing idly as life rushes by, but Robert doesn't like (again) the choices she's making, while she finds an ally in her brother-in-law, Matthew.
Find out what brought Tom to Downton, whether Mary is with child, what's challenging Edith and more by watching the full episode online below.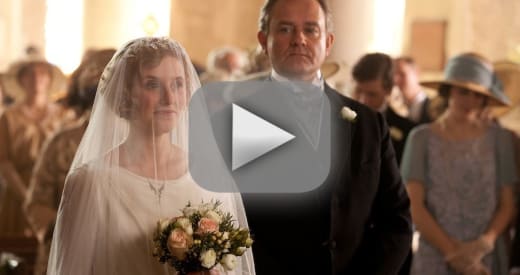 Carissa Pavlica is the managing editor and a staff writer for TV Fanatic. Follow her on Twitter.