Part one of the shocking Scandal mid-season finale aired yesterday and our mouths are still hurting for poor Quinn.
Huck pulled out his metal toolbox--and her teeth--in order to get information that would help Olivia and take down Command. Meanwhile, Jake tried to deal with Rowan Pope in his own way.
Scandal Season 3 Episode 9 also found Cyrus facing the facts that not only did he probably screw up his marriage, but he may have cost Fitz the reelection. Confronting Sally with proof of Daniel Douglas' affair netted a little more than the White House Chief of Staff bargained for.
Week after week, Scandal airs can't-miss episodes. But when you do miss them, we've got you covered. Click below to watch Scandal online! YOLO, right?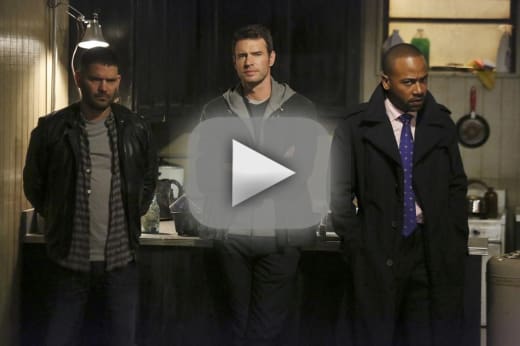 Miranda Wicker was a Staff Writer for TV Fanatic. She retired in 2017. Follow her on Twitter.