The Vampire Diaries is taking a break. And, some might say, it's a well-needed break.
The first part of The Vampire Diaries Season 5 focused a great deal on breaking Bonnie free from The Other Side, while the past few episodes delved into Damon's demons and Katherine's aging process.
Which storylines jumped out, in either a positive or negative fashion? Who has been the most entertaining character? The last entertaining?
At the approximate midway point of the season, let's fill a new Vampire Diaries report card, shall we? Sound off with your overall take a grade below...
-------------------------------------
Best Character: Tessa. Also, Craziest Character. Janina Gavankar imbued this ancient witch with humor, heart and, yes, a great deal of nuttiness. She made a terrific exit, played a critical role for a few weeks and then killed herself. A solid, enjoyable arc all around.
Worst Character: Bonnie. Sigh... where to begin? This distinction is partly based on the frustration that no character ever truly dies on The Vampire Diaries, which lowers the stakes a great deal. But far too much time was dedicated to resurrecting Bonnie, only for her to return and scarcely play a role on the subsequent installments. Sort of says a lot about where she stands, doesn't it? The show should have just let Bonnie go.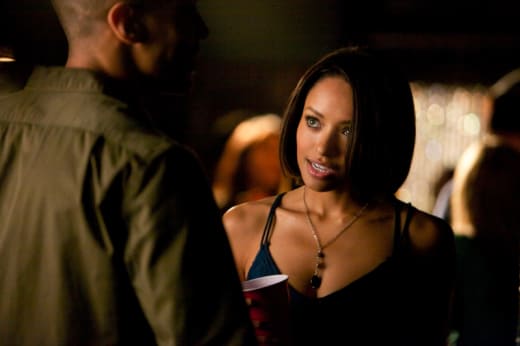 Best Episode: The Vampire Diaries Season 5 Episode 3, "Original Sin." Stefan was back, but this was our introduction to Qetsiyah, whose praises I just sang above. She was the driving force behind an episode that revealed a whole lot of backstory, yet remained focused on the background of Silas and what he's doing in Mystic Falls.
Worst Episode: The Vampire Diaries Season 5, Episode 11. Perhaps falling victim to the expectations TVD raised over the years, this midseason finale provided the same cliffhanger as an episode from just a few weeks earlier: is Katherine dead? It didn't really introduce any engrossing storylines to follow up on in 2014, either.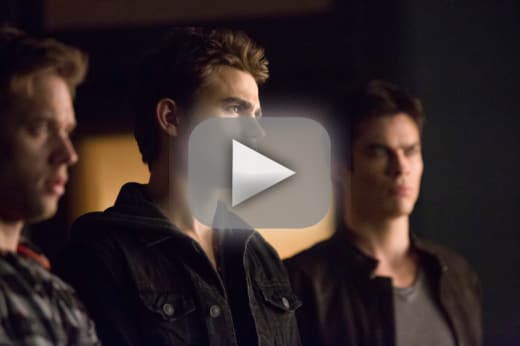 Most Undeveloped Storyline: We all thought/hoped Matt would finally be featured in a prominent arc when Gregor inhabited his body... only for the Traveler to be killed via special knife and Matt simply return to serving drinks at The Grill.
Best Advice: Elena to Jesse: "First rule of being a vampire is realizing how awesome you are."
Werewolf We Miss the Most: Tyler. You rocked on The Originals, but just for one episode. There's gotta be something Julie Plec and company can find for Tyler to do, right? In either New Orleans or Mystic Falls?
Hopes for 2014: Kill off Katherine. She's been on the verge of death for far too long. It's time to finally cut bait with Nadia's now-human mother. Also: Put Stefan and Caroline together... put Jeremy back in a wifebeater... give Matt something to do aside from collecting tips... stop making characters take over the bodies of other characters... no more dopplegangers!
Overall Grade: D.
YOUR turn, TV Fanatics. What grade would you give The Vampire Diaries Season 5 so far?
Matt Richenthal is the Editor in Chief of TV Fanatic. Follow him on Twitter and on Google+.