SPOILER ALERT: The Vampire Diaries Season 5 Episode 10 concluded with Katherine collapsing down a flight of stairs, her life very much at risk.
DOUBLE SPOILER ALERT: The trailer for The Vampire Diaries Season 5 Episode 11, which airs January 23 and marks the show's 100th installment, makes it clear:
Katherine is still alive.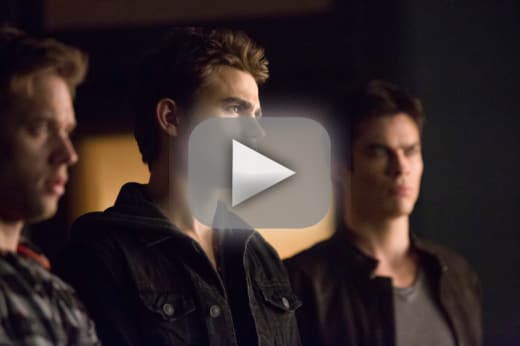 But she's on the verge of death and the TVD fan base seems split.
Some viewers are sick of a character who has been used as a storyline device far too many times, while others believe Katherine is the funniest, most entertaining resident of Mystic Falls at the moment.
Where do you stand on Katherine? Do you hope she lives in the new year? Sound off below:
Matt Richenthal is the Editor in Chief of TV Fanatic. Follow him on Twitter and on Google+.