Here Comes Honey Boo Boo returned to our lives this week with less flatulence and more conflict.
Season 3 of the TLC hit kicked off last night with a pair new episodes, the first of which featured Sugar Bear wanting a place to get away, to be away from the female craziness inside his house sometimes.
Especially when the conversation turned to maxi pads.
Enter the Man Camper. Or the Manper, as it came to be known.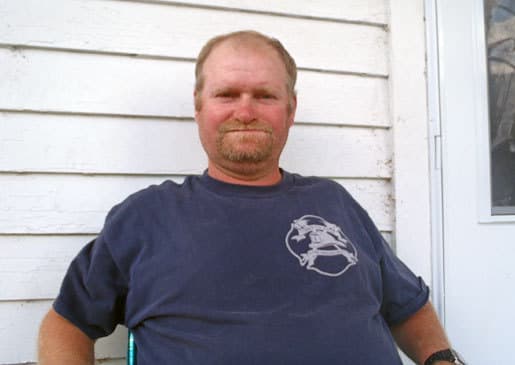 It may have been parked in the driveway, but this creation made the family patriarch feel a million miles away from Pumpkin primping the girls with waxing and blackhead removals.
June, however, says she "always wears the stretch pants in the relationship" and makes it clear the Manper has to go.
From there, it was off to the Redneck Games in Augusta. This event featured a lot of mud and even more mullets. Sadly, it did NOT feature a victory for Honey Boo Boon, who was somehow not named Cutest Redneck.
But Kaitlyn does come out on top of the Cutest Redneck Kid" competition at least. Later, she would "poot" on her leg.
Finally, we come to the confrontation over the Manper - and an actual compromise that shows why June and Sugar Bear work so well together: it will go to the backyard.
And Sugar will realize that he really does love his girls, concluding the episode by buying them some maxi pads.
Honey Boo Boo Season 3 Episode 2, meanwhile, was titled "The Birds and the Bees" because it featured June saying she doesn't want to be a grandmother again.
So here comes the sex talk!
"A girl meets this boy, they fall in love ... and the boys try to get in girls' fruit loops," June tells daughters Lauryn, Anna (Chickadee) and Jessica (Chubbs), explaining: "A fruit loop is your biscuit, a woman's vaginal area ... your privatal area."
Why is it called a "fruit loop," Jessica asks? Bcause men "go loopy over it," June responds, accurately.
With Honey Boo Boo off at cheer camp, we later learn June uses such euphemisms for body parts as "ting tangs," "weed wackers" and the "bungalow."
We really can't do the chat justice. Sit back and watch it here:
Matt Richenthal is the Editor in Chief of TV Fanatic. Follow him on Twitter and on Google+.