Only on Here Comes Honey Boo Boo can maxi pads lead to both humor and heart.
On the Season 3 premiere of this TLC series, Sugar Bear simply has to get away from this kind of girl talk, so he comes up with the idea for a Manper and parks it in the driveway.
Only this makes June very upset. She vows to do away with the quasi man cave, saying she wears the "stretch pants" in the family and she's in control.
In the end, though, this eccentric couple teaches us all something about love and compromise, with Sugar Bear bringing his creation around back and actually going out to buy the family maxi pads.
Trust us. It was sweet. Watch Here Comes Honey Boo Boo online now to see what we mean.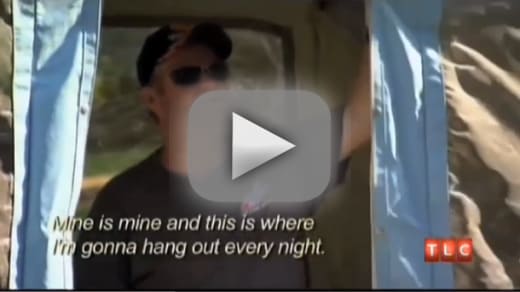 Matt Richenthal is the Editor in Chief of TV Fanatic. Follow him on Twitter and on Google+.