There was dancing. There was singing. There was lactating and there was stripping.
Ready to rundown Keeping Up with the Kardashians Season 9 Episode 3?
The adventure started with Khloe continuing to struggle in her marriage, telling the camera that she hates being at home due to her "chaotic" personal life.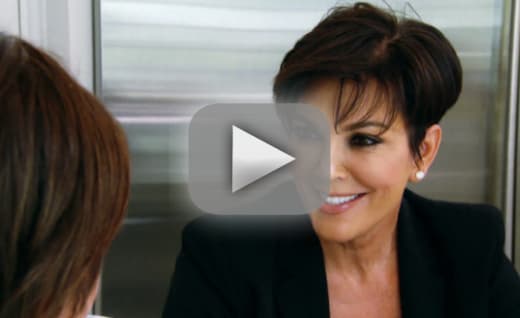 "I've basically thrown all my bare necessities into some suitcases and I'm kind of living out of my car right now," she lies says. "Literally, my car has duffle bags upon duffle bags in it."
It's a good thing Rob has room to spare, as he saves his big sister from a life of begging on the street and welcomes her to stay for a bit.
With Khloe sort of settled, Kris can focus on her new life goal: performing on Broadway!
Yes, her life goal had been to host a talk show, but goals change when ratings totally plummet, people.
So Kris travels to New York City with Jonathan Cheban to see Chicago on stage and starts taking singing and acting classes so she can totally be the next Lea Michele. It's that easy, right?
She sort of has some moves, if standing with her arms straight and kicking in a circle can qualify as a "move."
"Do you feel bad at all for the people buying the tickets who are going to have to sit through you and not a professional?" Cheban asks Kris, while Kim cracks up over her mom's voice.
Kim actually didn't do much this episode aside from laugh at her mother and lactate in the kitchen. Let's just move on, shall we?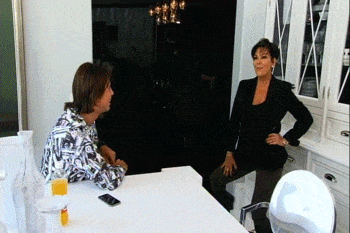 In Las Vegas, Scott is partying because that's what Scott does. He ignores Kourtney's attempts to seduce him, but then can't ignore his baby mama when she shows up to surprise him with his friends.
"I see Kourtney standing there like a freak. She's like MacGyver," Scott says. "She may have a tracking device on."
Back at Rob's residence, Khloe lets loose via a slumber party with Kourtney, Kylie and Kendall. But this apparently way too crazy and messy for Rob, who tells his sister he loves having her over… but "I think we should have some agreement."
Seriously, Khloe, how dare you invite Rob's other relatives over?!?
So we end where we began: with Khloe again homeless, though she at least has a plan this time: move back in to her own house and take care of her personal business.
"I obviously love my home," she says. "There's just a little darkness that needs to be cleaned out."
Matt Richenthal is the Editor in Chief of TV Fanatic. Follow him on Twitter and on Google+.