Shameless Review: The Kids Are All Right?
Leigh Raines at . Updated at .
Emmy Rossum is back as Fiona Gallagher on Shameless, except she's kicking off the season with the one thing she's never had before: a steady paycheck.
Shameless Season 4 Episode 1 may note one major positive for Fiona, but a lot about the Gallagher household reminds the same.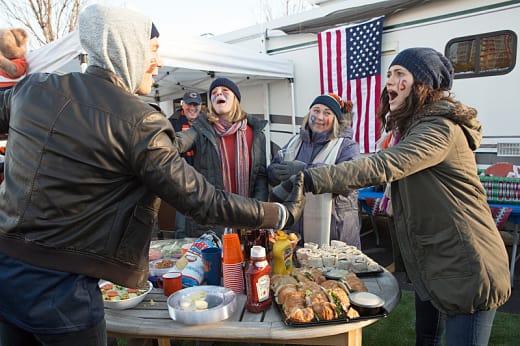 The premiere picks up not very long after the finale, Shameless Season 3 Episode 12. Lip, now a graduate, is away at MIT on a full ride. Ian has enlisted in the army without really telling anyone. Frank was told if he keeps drinking he will die.
Judging by the amount of blood he coughs up from even a sip of beer, it seems like the doctors were not messing around.
Tony finds Frank in a homeless crack den, completely dirty, morbidly pale and with needle marks in his arms. Does this shock anyone? No. Frank would rather kill himself doing what he does than try and get better. After three baths that didn't even wipe away the grime, Carl insists he wants his father around. It's sad that there's only one Gallagher kid left who wants to see Frank.
Carl: He's dying.
Fiona: No he's killing himself, there's a difference.

In Shameless Season 3, Debbie was worried about Frank in the hospital, but this season it seems she's on the Fiona route of not bothering to give a crap. Debbie is also a raging hormonal, bitchy teenager, who is too busy auctioning off her virginity with her slutty friend Holly. Debbie wants nothing more than to grow up but what she doesn't realize is she'll just become the next Fiona fighting to help take care of their family.
Luckily for everyone, Sheila is having empty nester syndrome and shows up with food and cleaning supplies everyday. Hey, Sheils, you want my address? Fiona is really down to taking care of three kids now and Liam spends time in daycare and doesn't cause many problems.
Carl, on the other hand, with his industrial size tub of Vaseline is about to join Debbie in the crazy hormone camp.
I bet these kids are going to make great preparation for Kev and V now that V is pregnant and they have TWO kids on the way. So these kids will basically be sister cousins if I'm doing my family tree correctly. Sometimes I forgot just how far out Shameless is and this week wasn't even that intense of an episode!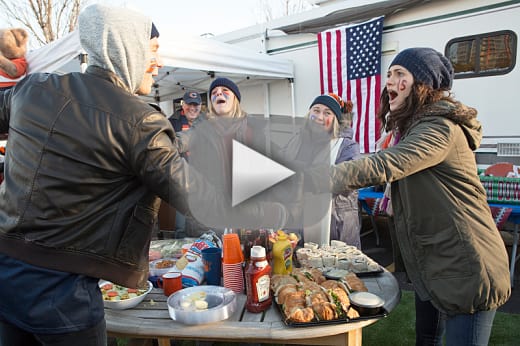 As for everyone else, Fiona's cute boss is in the picture and it might remain that way since Steve's Justin Chatwin is off the show.
Lip doesn't seem particularly happy at college and knowing Lip he will leave when he realizes he doesn't like it. As for Ian? Well... only time will tell. I'm just wondering if Mickey will break down before we hear any news.
So what did you think of the Shameless Season 4 premiere? Grade it below!