On Switched at Birth Season 3 Episode 1 the girls find out things at Carlton aren't going to be the same and Daphne starts her court-ordered community service.
Instead of Bay having difficulties with students at Carlton, this time it is Daphne. One of the new hearing girls being bussed in is none too pleased and it takes time to discover why the new students are so unahppy to be there.
When the art program is no longer being run by an actual art teacher, Melody suggest to Bay that she take a class at the local community college. She meets a student named Hank and has an interesting introduction into the college lifestyle at a fraternity party.
Kathryn is still struggling to find her place in life and tries a series of fixed, some of which may shock John.
Angelo find himself in financial hot water just when Regina decides to take him up on his offer to split the money because she has the opportunity of a lifetime fall into her lap. Will things work out for the couple?
Find out about all of these stories and more when you watch Switched at Birth online. All you need to do is click the link below to get started!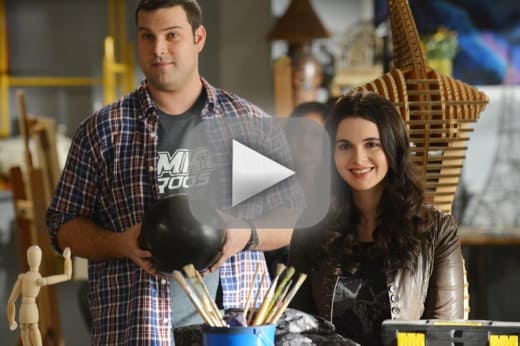 Carissa Pavlica is the managing editor and a staff writer for TV Fanatic. Follow her on Twitter.