On The Good Wife Season 5 Episode 12, Florrick/Agos and Lockhart/Gardner are representing two co-defendants against the same prosecution with two separate juries while Marilyn tries to get to the bottom of the ballot box video with an ethics investigation.
Florrick/Agos and Lockhart/Gardner are simply unable to cooperate with each other, even when acting in the best interests of their clients would benefit both parties. During the trial, Robyn receives information that a Lockhart/Gardner client may be unhappy and it might be an opportunity for Florrick/Agos to peel them away. 
Kalinda and Cary play a game of cat and mouse.
Marilyn tries her best to determine if there was misconduct regarding the ballot box and whether Eli or Peter had information, but a last minute development throws a wrench into the investigation that may keep her from being able to conduct her business. Of course, this wrench comes with the letterhead Lockhart/Gardner stamped upon it.
To find out what happens at the trial and whether Marilyn can complete her investigation, you need only click below to watch The Good Wife online. Do it right now!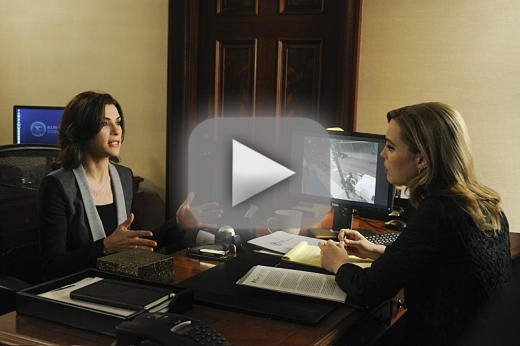 Carissa Pavlica is the managing editor and a staff writer for TV Fanatic. Follow her on Twitter.