Breaking, exciting news, Keeping Up with the Kardashians Fanatics:
Kim Kardashian and Kanye West are engaged!
Okay, the news isn't exactly breaking. The event took place in October. But the major birthday surprise was nearly ruined, something we found out this week on Keeping Up with the Kardashians Season 9 Episode 5.
With Kanye's San Francisco-based proposal just hours away, Kim walked in on Kourtney calling friends and family members to confirm their attendance.
She asked what was going on and got a vague brush-off, but didn't seem any the wiser.
"Thank God Kim is completely clueless," Khloé said. 
We assume she was merely talking about the engagement, but you never know.
The Kardashian family (sans Kim, of course) then board a private plane and meet up with other loved ones on board "Kim K Birthday Surprise Bus."
"This is the best thing I've ever seen in my life," Khloé says. "I couldn't have written this better myself."
Kanye gets down on one knee and presents his baby mama with a Lorraine Schwartz engagement ring and her sister react with stunned joy: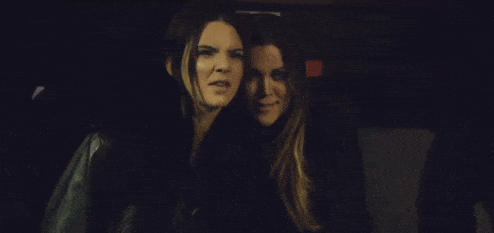 "It's really the most beautiful thing I've ever seen," Kim says. "I just can't believe I'm engaged."
You'd think by the third time, it would sink in more easily, huh?
While Khloe jokes about "more babies" now coming, the episode ends on a very sad note: Scott had missed the proposal to be by his mother's side after she suffered a seizure.
He spends time with her in the ICU and does stop by a family celebration in Vegas, but we later learn that Bonnie Disick died when Scott and Kourtney were by her side in New York. We send our condolences.
They arrive at AT&T Park to find a catered dinner and split off into the two dugouts on the field, with Kris constantly telling everyone to pipe down. No Tweeting. No Instagramming. No texting. Total silence, people!
And, look, there's Kim! There's Kanye! There's a 50-piece orchestra and tears and screams and shock on the face of Kim.
Matt Richenthal is the Editor in Chief of TV Fanatic. Follow him on Twitter and on Google+.