Leonard decides to get a dining room table for the apartment and Sheldon is not happy about it.
On The Big Bang Theory season 7 episode 16, Sheldon rebels against change so much that it makes him re-consider his relationship with Amy. When he tries to break up with her, Amy enacts a brilliant plan.
Meanwhile, Howard gets asked to return to the space station. He's excited about the opportunity to return to space, but Bernadette and Raj are concerned.
Watch The Big Bang Theory online now to find out what happens!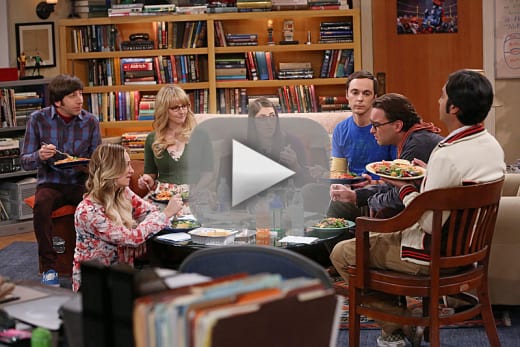 Carla Day is a staff writer for TV Fanatic. Follow her on Twitter and on Google+.