The CW did not air a new episode of The Vampire Diaries Season 5 this week. That's the bad news.
But here's the good news: More Delena sex is on the way! Crazy hot Delena sex, that is!
How else to interpret the following tease from TV Guide, which answered a question in its latest Mega Buzz Elena's condition on The Vampire Diaries Season 5 Episode 16 with the following tease: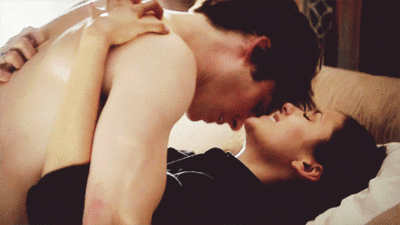 The kiss at the end of this preview is only the start of one crazy-hot hookup. Let's just hope they don't eat each other in the process!
The preview also says Elena will hallucinate and go a "bit nutso" as a result of being injected by a werewolf-laden Ripper Virus, but there's we weren't hallucinating the rest of this synopsis.
CRAZY HOT DELENA SEX is on the way, TVD Fanatics.
Click through photos from "While You Were Sleeping" below, but take note: none includes shots of crazy hot Delena sex...
Matt Richenthal is the Editor in Chief of TV Fanatic. Follow him on Twitter and on Google+.