In this first of a two-part NCIS episode, an old colleague and friend of Gibbs is dismayed to discover the body of their former NCIS Supervisory Agent, now a congressman.  
Louisiana NCIS Special Agent Dwayne Pride then decides to travel to D.C. to meet up with his friend Gibbs to puzzle out this murder.
The three were previously members of an NCIS group referred to as the "Fed 5" - so named when the team were commended for catching a suspect known as the "Privileged Killer".  
The killer on NCIS Season 11 Episode 18 was known for his unique MO: he would slit his victim's throats and stab them twice in the abdomen.
Uh-oh; it seems the congressman's throat also was slit... and he too had a couple of abdominal stab wounds. 
Is it possible they got the wrong guy? Find out more when you watch NCIS online.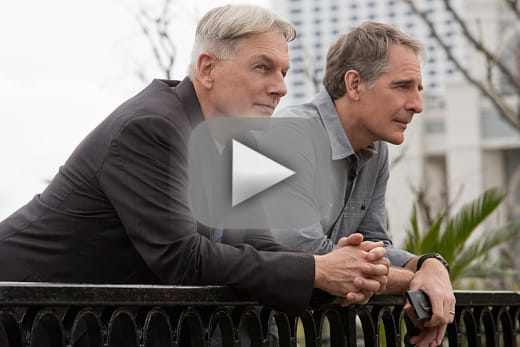 Douglas Wolfe was a staff writer for TV Fanatic. He retired in 2016. Follow him on Twitter
.