An epic return of all the shenanigans that make Psych what it is were the hallmarks of Psych Season 8 Episode 8.
Shawn and Gus attend consultants convention, but end up solving a murder instead. When Lassiter is forced to hire a new head detective at the behest of the mayor, he finds himself enlisting Shawn and Gus to force out the new hire.
The combination of circumstances made for a delicious "Touch of Sweevil" - and you can relive it all when you watch Psych online!
Sit back and enjoy!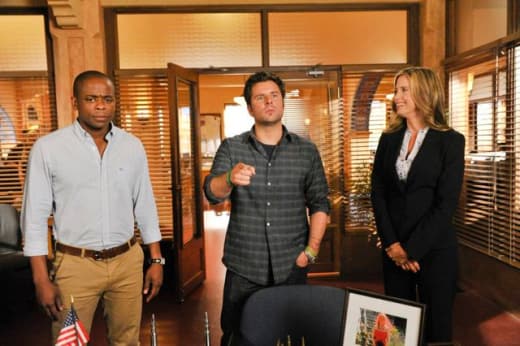 C. Charles is a TV Fanatic Staff Writer. Follow her on Twitter.