Things are getting real on Revenge!
Stevie Grayson dropped a bombshell on Revenge Season 3 Episode 16, and Victoria and Emily had a very public battle at the opera. Emily looks like a wounded kitten, but that was all part of her plan to rid herself of Daniel Grayson.
For now at least.
Just when we thought Emily had put her red sharpie down for the season, it looks like another takedown is on the horizon! Pascal LeMarchal has a connection to David Clarke's case, so now he's on Emily's list!
If you missed last night's Revenge, we've got you covered. You can watch Revenge online right here at TV Fanatic.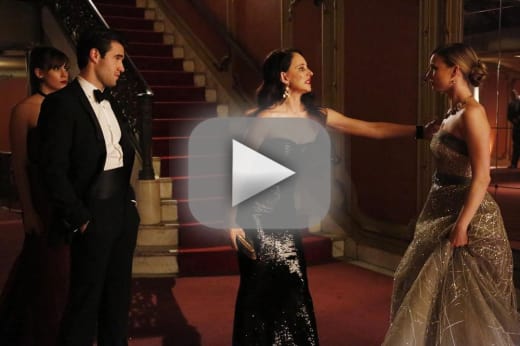 Miranda Wicker is a Staff Writer for TV Fanatic. Follow her on Twitter.