The 100: Watch Season 1 Episode 2 Online

Carla Day at .
Clarke believes that Jasper survived the spear to his chest and sets off to find him in The 100 Season 1 Episode 2. She's accompanied by her friend, Wells, and Bellamy and John join her even though they are still at odds.
They follow a blood trail and find a shocking scene. They are most definitely not alone. 
On the Ark, Abby tries to convince the Chancellor to hold off on beginning the killings. She believes the Earth is still a viable option. She meets a young woman, Raven, who will help her.
The power struggle on Earth continues. Will internal group struggles prove to more dangerous than whatever is out there? Watch The 100 online now.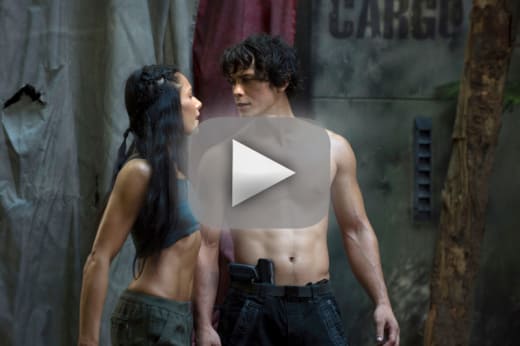 Carla Day is a staff writer for TV Fanatic. Follow her on Twitter and on Google+.