Who can be trusted? It's unclear with agents questioning the loyalty of their own friends.
On Agents of S.H.I.E.L.D Season 1 Episode 18, Hydra solidifies their control, while Coulson's team takes off to avoid being captured by the government. When Coulson receives a message, the team isn't unified on whether to trust it or not.
Meanwhile, Garrett moves fast with Ward by his side to collect his own team of people to help him achieve Hydra's goal.
Watch Agents of S.H.I.E.L.D online now!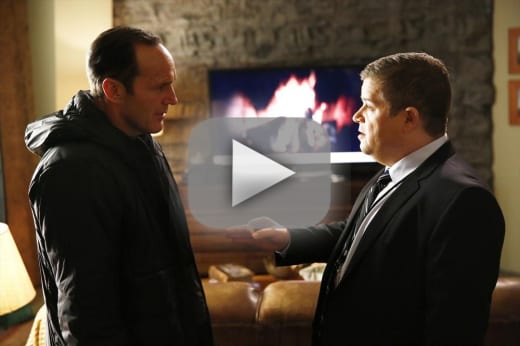 Carla Day is a staff writer for TV Fanatic. Follow her on Twitter and on Google+.